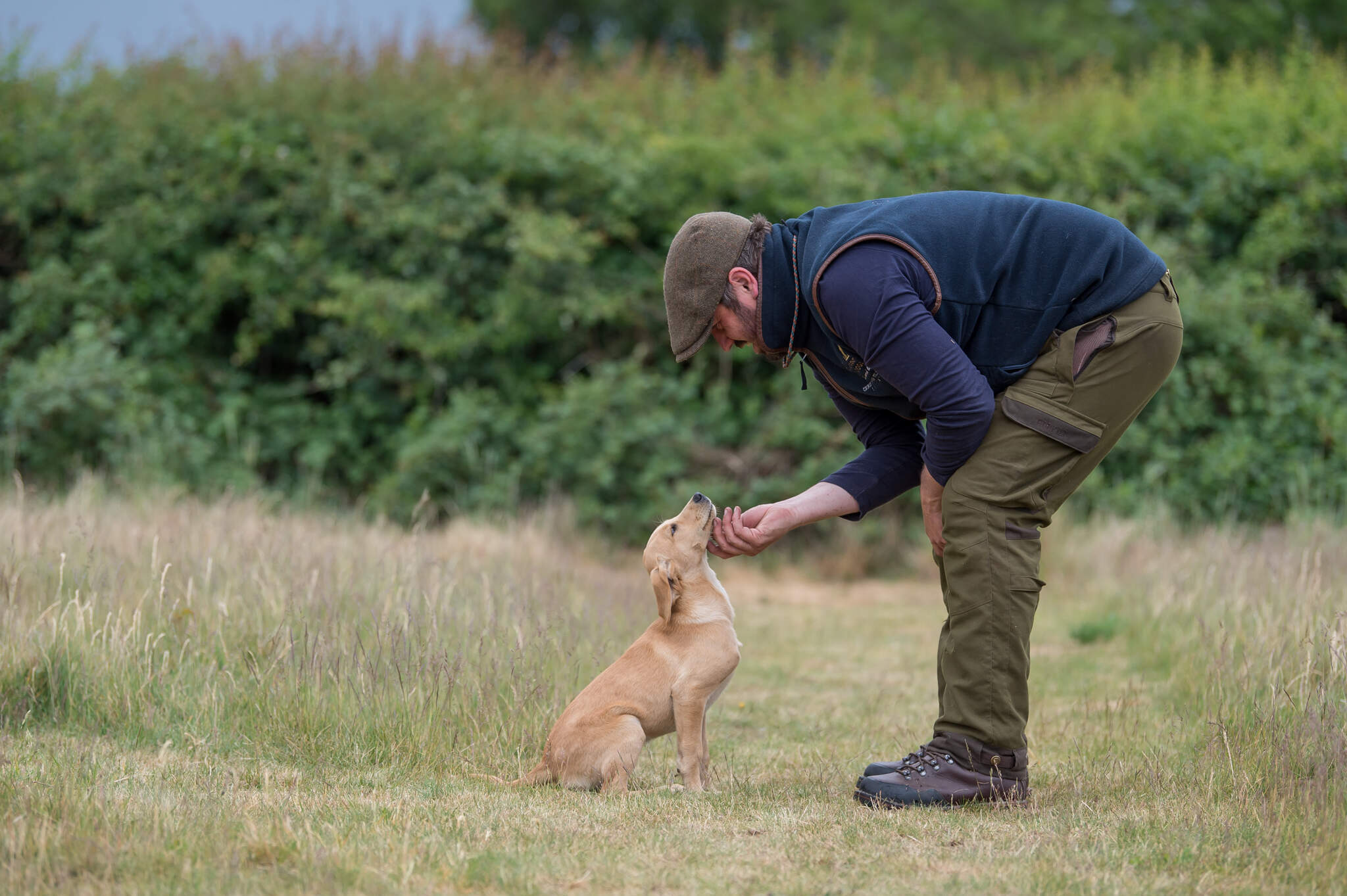 Our Puppy courses consist of 4 sessions of 1 hour over a six week period. These classes are run by our trainers Sylvie Smith and Neil Bracey.
The four sessions are structured to help puppy and owner get a good start from a young age and to help them understand the training journey ahead. These classes provide socialisation and learning without any pressures, they are not formal and allow the dogs to have fun and at the same time develop future good training habits. After this group they can progress to Beginners classes.
Dogs should be a maximum of 6 months old to attend these classes, if your dog is older than 6 months, then please take a look at the Beginner Courses we have available, or please contact is regarding any queries.
Please check this page regular or our facebook page for upcoming courses.
A block needs to be pre-booked at a cost of £66 for the 4 sessions.