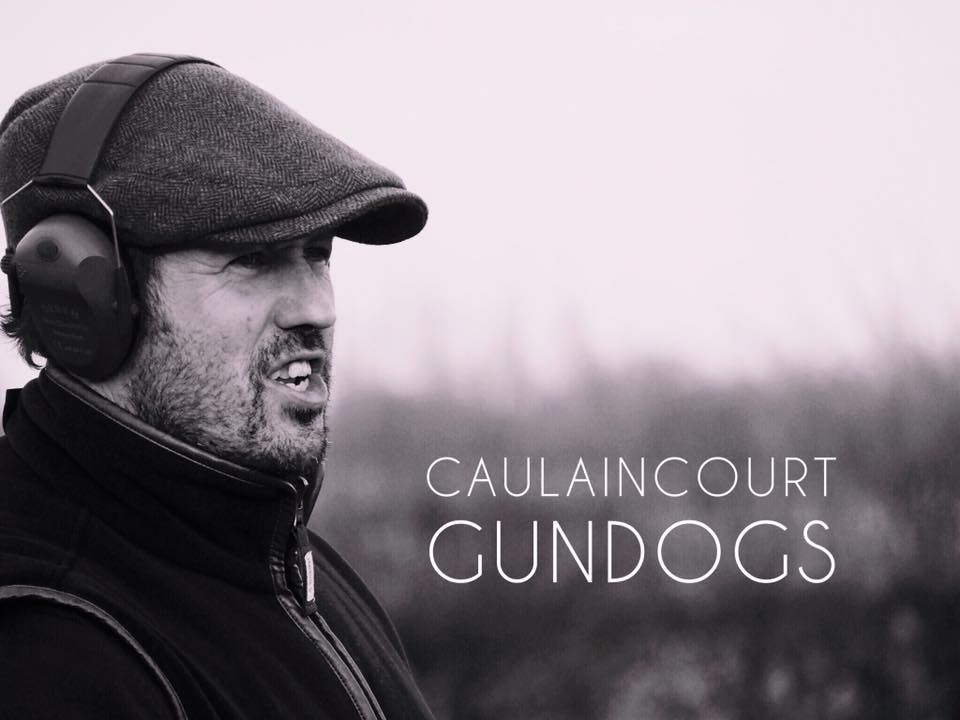 Julian Williams
Founder of Caulaincourt Gundogs and Training, and runs the novice/advanced classes. A big advocate of fieldsports, enjoying all types of shooting, conservation, and competes in working tests and field trials. Works regulary on small to large shoots picking up approximately 75 days a season.

Louisa Williams
Louisa trains the retriever breeds up until they approximately 9 months, she is also in charge of administration, merchandise, breeding, litters and matings. She excels in caring for pregnant bitches and the puppies they produce. Louisa also keeps us all fed well on training days with delicious cake!

Neil Bracey
Neil is our newest trainer to join the team. He is a firm believer in building a strong bond with your dog and thoroughly enjoys seeing the results from regular training.
Neil works goes picking up during the shooting season, and pigeon shoots all year round. He is proud of what can be achieved, and it goes to show the benefits of training for both the handler and the dog.
He loves working outdoors and spending time in the countryside and get so much satisfaction in seeing others achieve the same results as he does with his dogs.
Demonstrations
The Caulaincourt Gundogs Team is also available for Gundog Demonstrations and Visits. Please contact us to discuss details.